Nothing makes quite the statement when it comes to stunning light fixtures than a chandelier. It makes your house look incredible, sets the mood in your room, and makes your home look the best version of itself.
Shopping for a chandelier can be confusing, especially with all the factors you must remember. Are contemporary chandeliers out of style? Are traditional chandeliers the new thing now? Are chandeliers even worth it?
Chandeliers are and will never be out of style. While some chandeliers follow specific trends, some designs are timeless and will always be the main attraction of your living room or bedroom.
In this article, we will tackle what types of chandeliers are in style, how to choose the best chandeliers, our top picks, and where to purchase high-quality light fixtures online.
Let's get right into it.
What to consider when choosing the Best Chandeliers?
Chandeliers were primarily considered proper lighting, notably in the dining room. However, some chandeliers are inexpensive, allowing easy integration into nearly every homeroom. If you are thinking about lighting up a room with a chandelier, this guide will show you the most effective way to choose the best chandelier for your home:
Changing the look of your room
Chandeliers can completely change the look of your room, and while this can be a good thing if done correctly, it can also be damaging if you do this incorrectly. Be sure to choose the right shape and size than fits the overall theme of your home.
While some chandelier designs will go out of style, some will not. So be sure to choose based on your aesthetic preferences instead of following current chandelier trends.
Good and affordable lighting
Chandeliers can be one of the most expensive types of light fixtures. You can find the cheapest chandelier on the Simply Light Fixtures website at $120 up to $1600 for their most expensive one. So they are not an easy purchase to make.
But you don't need to splurge a lot of money to hang a chandelier to make your house look stunning. You only need to choose a chandelier that fits your home's overall style and class.
In addition, since chandeliers are made to provide lighting to a specific room, you also need to remember that your chandelier must provide adequate lighting for your space.
Installation height
Installation height is also a great thing to consider when purchasing a chandelier. Typically, a chandelier should hang at least 30 inches from your dining room table to safely provide lighting for your guests.
Our Top Picks
The search for the most appropriate chandelier is fun and sometimes challenging. This list shows some of our best chandelier brands by category.
Mid century chandelier designs are making a comeback nowadays. To complement new, technology-integrated modern houses, owners opt for comfortable and simple-looking chandeliers.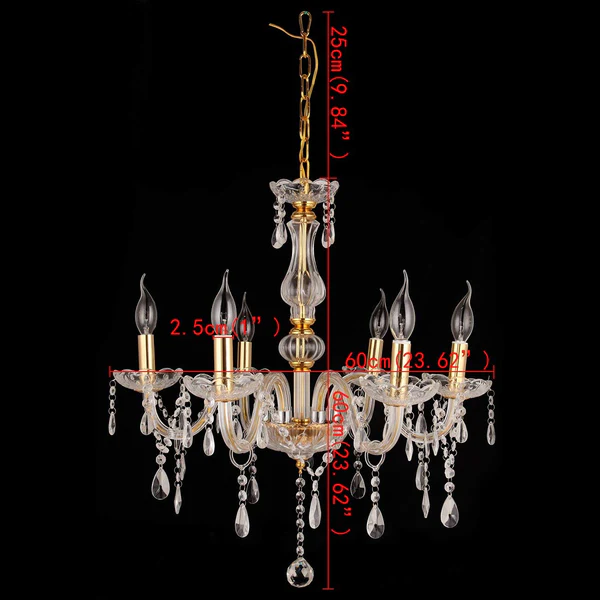 One of these is the Honhill Chandelier, available on the Simply Light Fixtures website for just $111.66. This push-button switch-type chandelier has a semi-flush mount and a polished chrome finish.
The Honhill Chandelier is excellent for your living rooms or bedroom as its six available LED light slots will provide adequate lighting for your indoor spaces.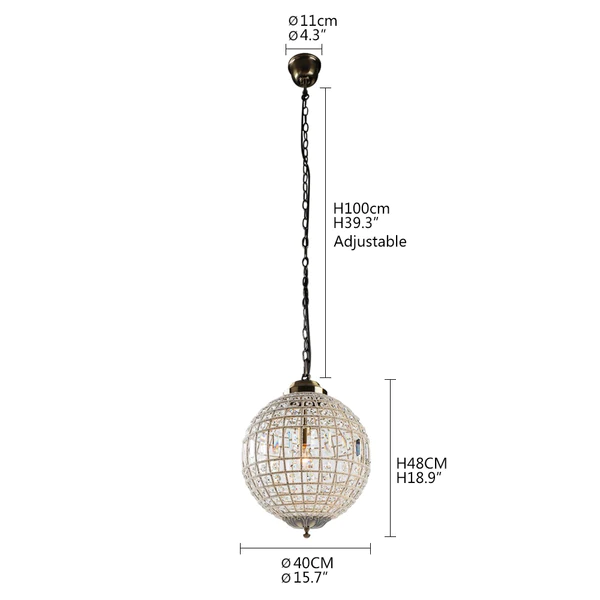 Another is the Europe Retro Vintage Chandelier, an amazing vintage-looking chandelier that is great to hang in your living rooms, hallway, kitchen, dining room, kitchen, and even bedrooms.
This iron-finish and flush mount installation-type chandelier has space for six incandescent bulbs. The Europe Retro Vintage Chandelier is available for just $398.00 on the Simply Light Fixtures website and has a perfect 5-star review.
Modern design chandeliers are also a trending thing now. These small yet efficient chandeliers are great to put in your kitchen island, dining room, and bathroom, as their more advanced design allows them to be placed even in damp conditions.
Here are the top picks for modern design chandeliers: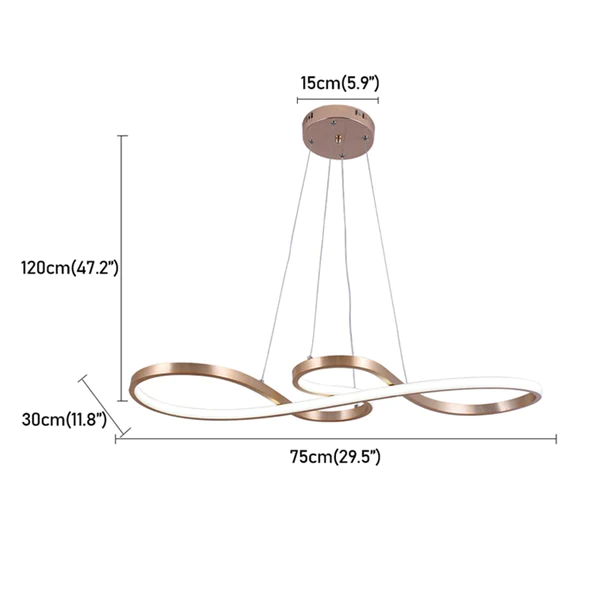 The Modern Ceiling Chandelier is a fantastic luminaire pendant light fixture that's great to put on your master, study, or guest room; this chrome polished, cord pendant light fixture is made with aluminum materials and has space for one LED light that can comfortably light up an area of over 10-15 square meters.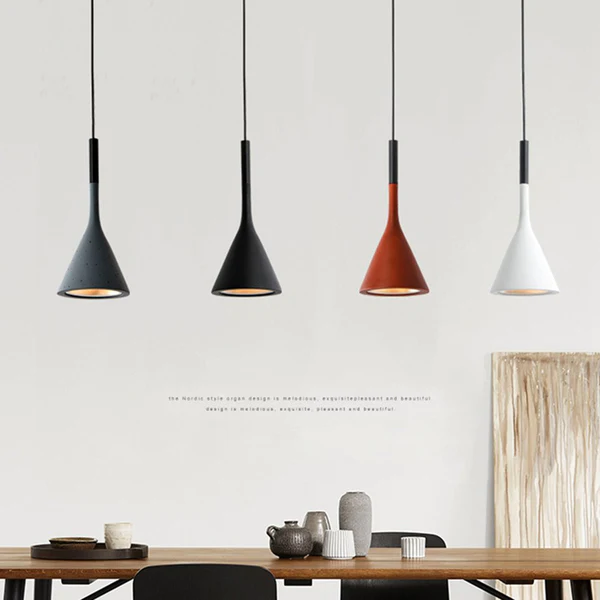 Another is the Nordic Modern Led Chandelier, a modern, iron-made chandelier. It has a brushed stainless finish and can comfortably light up 5-30 square meters; and is available in multiple colors such as black, white, gray, and red.
Crystal chandeliers will never be out of style; they are still prevalent in people's dining rooms and entrance areas. Not only do they make your house look elegant and sophisticated, but they also provide adequate lighting for a relatively large area of your house.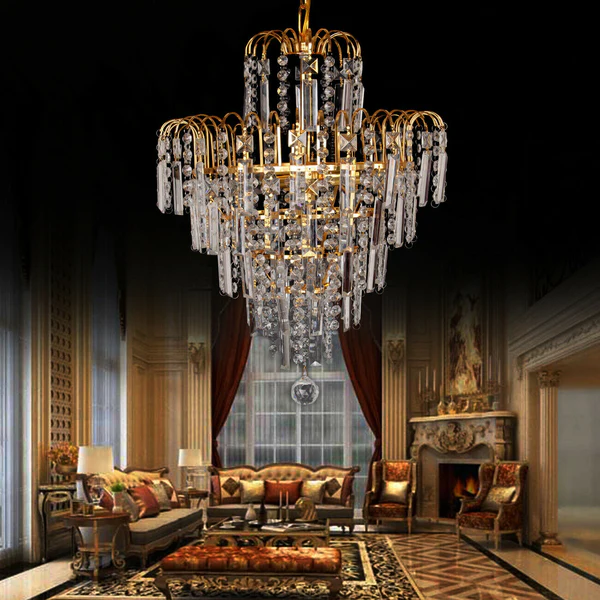 One of the best crystal chandeliers on the Simply Light Fixtures website is the Honhill Droplet Chandelier which provides a warm light for your primary bedroom, study room, and guest bedrooms of over 10-15 square meters in area.
It has a champagne lampshade color, an iron finish, and a modern-looking design for just $164.18.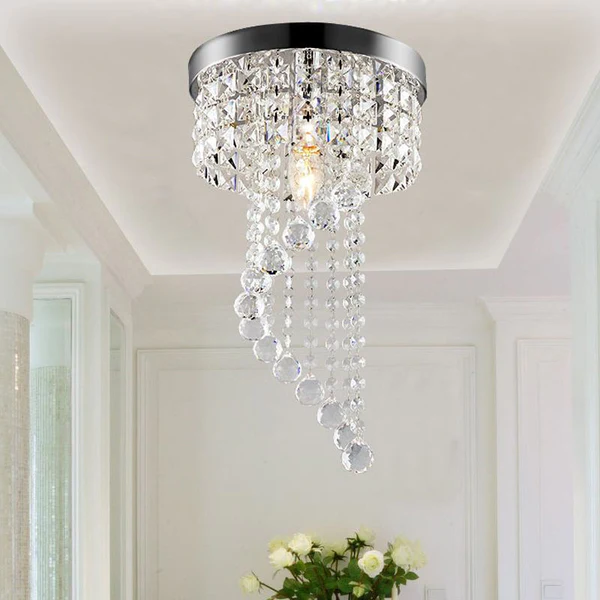 Another is the Modern Lustre Crystal Chandelier; this modern-style crystal chandelier is made with crystal and iron materials. It's great to put in your foyer, bedroom, dining room, and bathroom.
The Modern Lustre Crystal Chandelier's efficient LED light bulbs can quickly light up an area of over 5-10 square meters.
Farmhouse chandeliers can be described as any light fixture hanging from a cord. These designs are inspired by cottage living, and their timeless styles completely complement the contemporary designs of today's homes.
Here are the best farmhouse chandeliers on the Simply Light Fixtures website.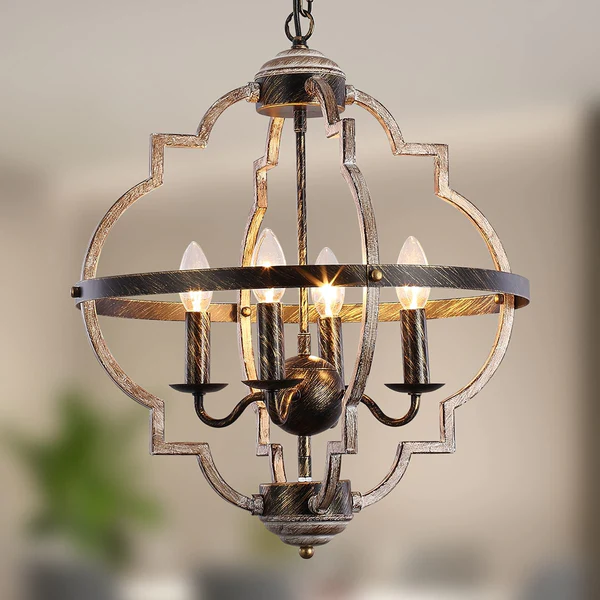 The Ganeed Rustic Farmhouse Chandelier is a wood ceiling light fixture that is amazing to put in your study room; this polished chrome finished chandelier has four energy-saving light bulbs capable of producing enough light to provide adequate lighting to an area of 10-15 square meters.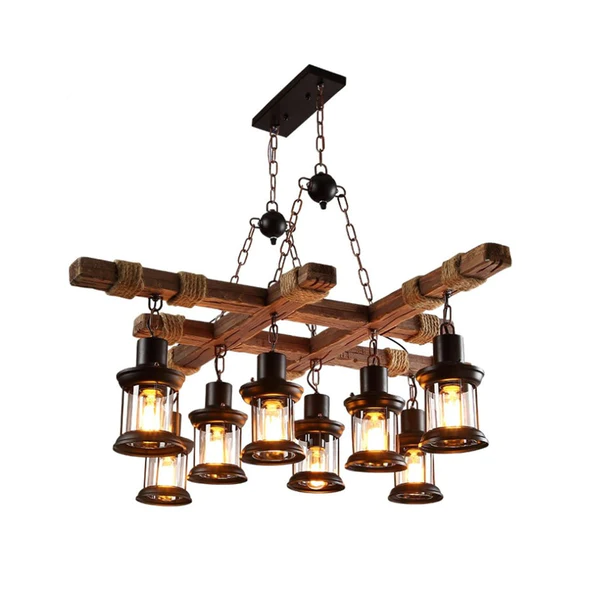 Another is the EKOO 8 Chandelier that is made for restaurant bars or even in your living room; this polish-finished chandelier is currently on sale on the Simply Light FIxtures website from $497.50 to just $398.00, saving you up to $99.50.
Where to purchase high-quality chandeliers online?
If you are planning to purchase high-quality chandeliers online, then visit the Simply Light Fixtures website, where tons of chandeliers are available in different categories.
Not only do they have lots of high-quality chandeliers listed on their website, but they also have a plethora of lighting fixtures available, such as their wall, ceiling, lamps, and even outdoor lights.
So for any lighting fixture needs, go no further than Simply Light Fixtures.
FAQs
Are crystal chandeliers outdated?
Crystal chandeliers are not outdated and can still keep up with today's trends. These unique and sophisticated chandelier types are available in many different designs for your bedroom, living room, or dining room.
How do I choose the best chandelier for my home?
Aside from the style and aesthetic effects. It would be best if you kept in mind the chandelier's size, the direction of light from its light source, and the control of its light.
How much should I spend on a chandelier?
You can easily find a chandelier for just $100 to elevate the style of your home. But if you want to splurge a large amount of money to impress your guests, you can also spend over $1000 on fancier-looking chandeliers.
Should I have a separate electrical box for my chandelier?
If you have up-to-date wiring in your electric box, your working junction box should be fine. However, for bigger chandeliers that consume more electrical energy, you should consult your electrician to figure out which route is best.
Are chandeliers worth it?
Yes, chandeliers are not only there for aesthetic purposes, but they are also made to provide adequate lighting for a specific part of your room. Especially with newer, more efficient LED bulbs, they are an excellent replacement for small light bulbs that only light up a small area of your home.
Conclusion
Choosing the best chandelier for your home can be quite a hassle, especially with the many factors you have to keep in mind. So to quickly find the perfect chandelier for your home, look through the top chandelier picks listed in this article.
Which chandelier are you planning to purchase on the Simply Light Fixtures website?
Let us know down below!